MARQUES DE CASA CONCHA CABERNET SAUVIGNON IS HIGHLIGHTED BY "WINE WITH CHAS"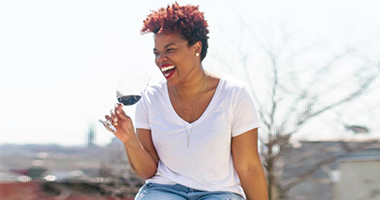 The international blogger Chasity Cooper is known for bringing wine closer to the consumer and, on this occasion, highlighted the Cabernet Sauvignon from Marques de Casa Concha on its website winewithchas.com.
A notable mention was made of Marques de Casa Concha Cabernet Sauvignon by blogger Chasity Cooper. In her article, Chasity states a distinct affinity for Latin American wines. When she received a bottle of Cabernet Sauvignon 2017 from Marques de Casa Concha, she jumped for joy.
"This bottle comes from Maipo, Chile, a wine region near the country's capital, Santiago. While it is known for its delicious Cabernet Sauvignon, the region also grows Carmenere (another favorite) and Syrah varieties. Something even cooler about this wine: its grapes are grown near the Andes' foothills, which means that its soils are quite rocky and don't have much access to water," says Cooper.
In his tasting note, he highlights that, in eyes and nose, it's an intense ruby-colored wine and that once you smell it, "you go into a trance," as well as having notes of black and red fruits and some spices. In the mouth, it is a wine in which black fruits appear quickly, with firm tannins and a subtle, persistent finish.