MARCELO PAPA CONDUCTS MULTIPLE ONLINE TASTINGS AND INTERVIEWS IN MANY MARKETS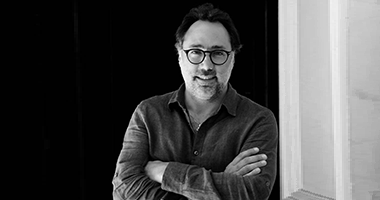 The outstanding winemaker Marcelo Papa has had noted visibility recently. Besides his active participation in Instagram Lives, he has been media active in Brazil, the U.K., Central America, and Asia.
With many Instagram Lives, participation in Webinars, online interviews with the press, and online training, winemaker Marcelo Papa has carried out a successful digital campaign. The latter has allowed him to bring the brand closer to consumers, as part of a robust digital strategy for Marques de Casa Concha.
The world's leading press media and sommeliers met in June. From private tastings with members of the prestigious and exclusive Club 67 Pall Mall -moderated by renowned sommelier Richard Hemming- to a conversation through Live Instagram with the account of the Premium Tasting wine seminars, moderated by Argentine Nicolás Alemán; involving a variety of media from markets such as Puerto Rico through P.R. Wine News, and its host Eduardo Arosemena; Colombia, through Vanessa Gutiérrez for Todo Wine stores; Panama with the outstanding sommelier Basilio Barrios for FM Winestores; and accompanying Master of Senses Massimo Leonori in an online tasting of the extraordinary 2018 vintage of Marques de Casa Concha through Viña Concha y Toro's Instagram.
Likewise, Marcelo Papa conducted many interviews with English media, such as The Drinks Business and Harper's magazine, and significant Brazilian media outlets from Rio de Janeiro and Sao Paulo, specialists in lifestyle, gastronomy, and wine.