JAMES SUCKLING RECOGNIZES MARQUES DE CASA CONCHA WITH OUTSTANDING SCORES
News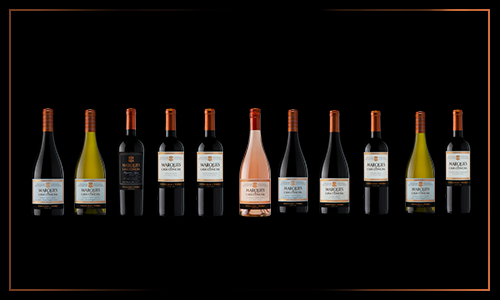 All of the wines in the Marques de Casa Concha portfolio were assigned exceptional scores by critic James Suckling.
The latest report on wines from Chile by U.S. critic James Suckling, entitled "Chile´s Value Offering is Established," recognized the high quality of the Marques de Casa Concha portfolio, awarding all of its wines 91+ points.
The Marques de Casa Concha top of the line, Etiqueta Negra obtained 94 points with its 2018 vintage, making it one of the top red wines from Chile, and from the Maipo Valley in particular. Likewise, Marques de Concha Pinot Noir 2018 and Pinot Noir 2018 Limited Edition also received 94 points, the highest score ever given by James Suckling to either wine.
Furthermore, Marques de Casa Concha Chardonnay 2018 Limited Edition was assigned 94 points, while Marques de Casa Concha Syrah 2018, Malbec 2018 and Chardonnay 2018, were given 93 points.
Finally, the Cabernet Sauvignon 2018, Carmenere 2018 and Merlot 2018 were recognized with 92 points, while the Marques de Casa Concha Rosé 2019 obtained 91 points to round out the brand´s outstanding participation in the report prepared by one of the most distinguished wine critics in the world.