Nº 1 CHILEAN BRAND AT INTERNATIONAL WINE CHALLENGE 2020
News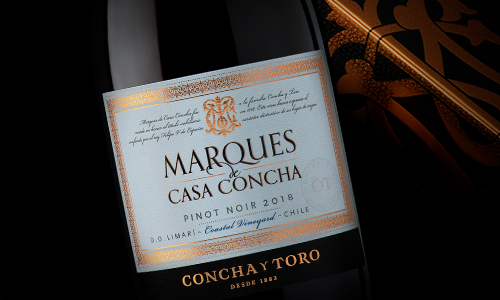 The Marques de Casa Concha line received three of the f our gold medals awarded to Chile at the latest I nternational Wine Challenge, positioning it as Chile' s finest. 
The gold medals went to Marques de Casa Concha Carmenere 2018, from the Peumo Vineyard in the Cachapoal Valley; Marques de Casa Concha Pinot Noir 2018, from San Julíán Vineyard in the Limarí Valley; and Marques de Casa Concha Edición Limitada Pinot Noir 2018, from the Quiltralmán Vineyard, in the Bío-Bío Val ley. With prizes going to wines from three of its seven growing areas, Marques de Casa Concha is continuing to cement its position as the brand that fully represents Chile's grand diversity of wine regions.
Now into its 37th version, the lnternational Wine Challenge has earned a reputation as one of the industry's largest and most rigorous competitions. This year a total of150 medals were won by Chilean wines: 4 gold, 35 silver, 63 bronze, and 48 recommendations.